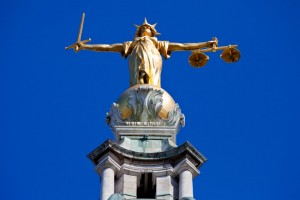 AN AFFORDABLE OPTION
Even before the economy turned sour, lawyer fees were never cheap.  We have developed a number of unique, affordable services to help you analyze your case and keep your legal costs down.  Our vast experience with the criminal justice system will give you legal assistance at a mere fraction of the normal fees and win you similar results.  This service is available statewide.
No matter what the charge, we have a unique product that may help you with your case. When you are charged with a crime, you often have the choice of hiring your own counsel, qualifying for a "court appointed" attorney or acting as your own defender
THE "PUBLIC" DEFENDER & THE "PRIVATE" ATTORNEY
No matter how good their public defender may be, it is still a government funded office and their funding is being squeezed like never before. This results in more cases per attorney and these are folks who already had a much larger workload than private counsel. This combined with the growing number of young defendants unable to afford private attorneys creates a dangerous formula.
"PRO SE" ACTING AS YOUR OWN ATTORNEY
Individuals may not "qualify" for a public defender due to low paying jobs however they often do not have the money to hire a private counsel. As a result, they are often "forced" to appear by themselves and resolve their own case without the slightest legal research only consulting with the prosecutor, the last individual who has their interest at heart.
As the court is required to tell them, even though they are not a lawyer, when they decide to represent themselves, the law holds them "to the same standard as an attorney," a very dangerous role to play.
YOU NEED AN ATTORNEY BEFORE YOU ARE CHARGED
Another downside to the public defender is that they are only available after you are charged with a crime.  Before that occurs, a prosecutor and police make crucial decisions on the "facts and circumstances" and law that applies. This is a crucial time in the life of a case and an effective attorney can interact with these agencies to help persuade the cops and prosecutors before they make their decision.
OUR ALTERNATIVE ASSISTANCE

Whether you have a public defender or are acting on your own, we can help.
Even if you've hired a private attorney and are having second thoughts, there is an affordable way to check. We have an alternative legal product that analyzes the government's evidence, investigates your own evidence and provides you with vital knowledge to help you make a decision. Prosecutors will often agree to work directly with our suggestions as they too wish to resolve their case. Prosecutors normally dislike working alone with "pro-se" defendants as it slows down the process. So do courts and welcome a respected attorney's input. We have used this service successfully in many jurisdictions.
DUI & DOL LICENSE SUSPENSION 
 DUI is one of the most complex areas of law with harsh punishments and immediate license loss. A DUI brings out two "prosecutors": The Criminal Court System and the Department of Licensing or DOL. DOL acts on its own, ignores many "legal" issues and quickly takes your license.  Even if you qualify for a public defender in criminal court, you get no Public Defender for DOL. You must act in 20 days to request a hearing. This of course does very little unless you have an experienced attorney analyzing the evidence.
OUR ALTERNATIVE DUI CONTRACT COSTS A FRACTION OF THE NORMAL LEGAL FEES covers your contest at the DOL hearing, analyzes the evidence and defense issues in your criminal case and communicates them to the prosecutor.
FELONY ASSISTANCE
 Because these charges have significant jail or prison time along with permanent affects on your life, it makes greater sense to seek additional legal assistance or a second opinion. Unfortunately, a criminal retainer for these crimes are very expensive.
Our Alternative Contract analyzes the evidence, police reports, witnesses and your own evidence and gives you a "second opinion" on the issues and your options. It also costs a fraction of the normal retainer.